Barry
2018 Guide to the Perfect Carport
Everyone needs a way of transportation. The most popular form of transportation is vehicles. An automobile, whether the individual loans, purchases, or rents it, is considered to be one of the most important investments that he or she can make. Since it is a huge investment, there needs to be some sort of protection plan for it. Sunrooms Express Knoxville, a sunroof contractor, suggest having a carport. A carport provides shelter for your vehicle. There are many advantages to having a carport, and there are also different varieties of carports to choose from. Anyone who has a vehicle should definitely have a carport.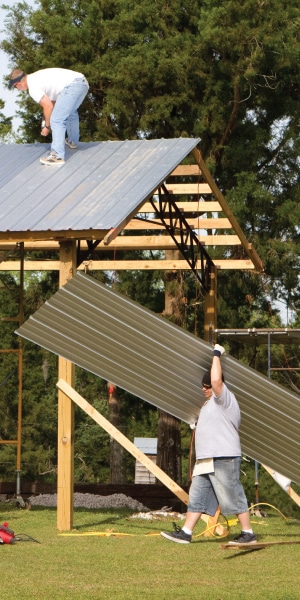 Advantages of Using a Carport
Protection from Weather Conditions: A carport will keep your vehicle safe from weather conditions like winter snow, sleet, rain, or strong harmful UV rays. After the snow, you will not have to worry about removing the snow off of the vehicles because the hood on top would have protected it. It will save you time, and the only thing you would have to do in the morning is turn on the engine.
An Aid to Individuals Living Alone: The carport can be helpful for the ones that reside alone. Carports are usually placed near the home; therefore, you can just pull up and get right to the front door. It is safer than parking in the streets.
Protection Against Vandalism and Theft: A carport does not cover up your vehicle, unlike a garage. Your vehicle will be in the open, and if someone was to vandalize, then other people could see it. In a sense, it would prevent them from ruining your vehicle because it is so open. Theft would also not occur as much because the carport would act as a shield and get in the way and it would be a hassle to get around.
Addition Space: One can use the carport as a hooded outdoor space. It would be perfect for outdoor dinners and grilling, family get-togethers, or social events. If the UV rays are strong, then you can allow your children to play under the carport without worrying about sun damage. Whenever you needed additional space, it would come in handy.
Not Only For Cars: Although carports have the word "car" in it, it is not only meant for your car. You can park your motorcycles, RVs, trailers, and boats in there.
Multi-Use Structure: Carports can be designed with walls. You can also put selves in, and then it would serve as extra space for organization. One can use the space for storage and put tools, boxes, and other items. There would be no need for a storage unit, and you would save money.
Location and Design: With a carport, you can choose where you want the contractor to build it or place it. It can be anywhere on your property that you wish. Along with that, you can customize it to your preference. It can be any design, color, shape, and structure.
Adds Home Value: At first you may think you are wasting money, but in reality, you are increasing your house value. A carport can make your property more attractive to prospective buyers if you decide to sell it.