Sunrooms Express Knoxville offers Custom Design Sunrooms and Enclosures for Knoxville, TN and the surrounding area.
With an array of door, window, wall, and roof options a sunroom from Sunrooms Express Knoxville will allow you to create a new space that compliments your lifestyle and the architecture of your home.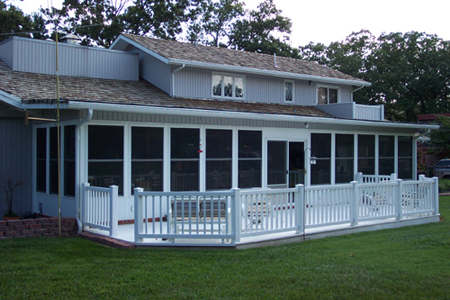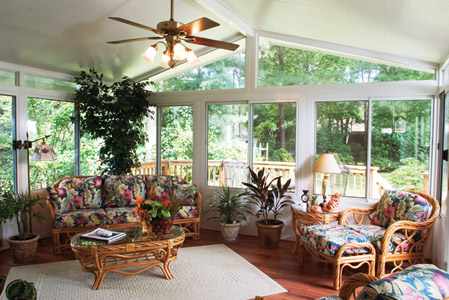 Walls
Sunrooms and Patio Enclosures are made of a heavy-duty extruded aluminum framework combined with 2″, 3″, or 4″ thick wall panels with EPS (Expanded Polystyrene) foam core. You may choose from a choice of beautiful textured aluminum, rugged stucco siding, rough sawn cedar siding, or our unique Duratex panels to find the look that blends perfectly with your style of home.
Colors
We offer an array of colors as well as your choice of distinct textures that will make it easy to design a Sunroom Patio Enclosure that perfectly complements your home.
Electrical
Optional electrical raceways in the walls and ceiling of your sunroom open up the possibility for fans.
Windows
A wide selection of windows are available for our sunrooms to satisfy your specific needs and desires for your new Sun Room. Choose from horizontal sliding glass, acrylic, flexible vinyl pane windows or vertical 4-track vinyl pane windows. Our Millennium window comes with tempered safety glass and is known for roof of operation.
Roofs
Our sunroom roof styles include gable and studio. The solid roof features insulated LRP (Laminated Roof Panels) that have a unique EPS foam core. This core is a great insulator against the outside elements. Options include 3″, 4″, and 6″ thick roof systems, skylights, and electrical raceways for ceiling fans and lighting.