Barry
Ways To Customize Your Patio Enclosure And Patio
A patio enclosure is a multi-purpose room. There are countless options of what type of room you can transform it into, but any type of room needs to be designed and decorated. You can customize your patio enclosure based on what type of space it will be, and you can also customize your patio to better suit your needs.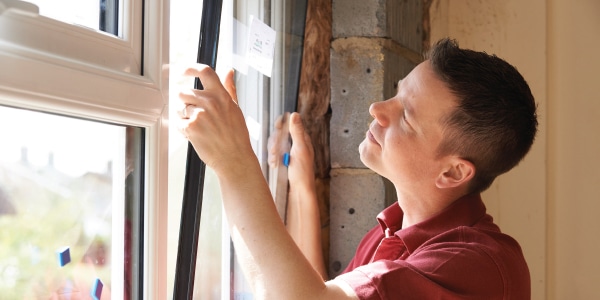 Windows
Hinged Windows: There are two types of hinged windows: awning and casement. Awning windows do not allow anything to go in or out besides but the air. Casement windows open from the side and allow anything to come in or out.
Siding Windows: Siding windows are energy efficient and are available in a variety of styles, colors, and glass to match your home's aesthetics. These windows slide horizontally, so they do not take up much space at all.
Fixed Windows: These windows do not open; therefore, they might seem like a waste of money, but fixed windows are great for the higher parts of the room. They allow for the sun rays to shine through, while naturally brightening up the room.
Double-Hung Windows: If you are looking for traditional windows, then these are perfect for you. Each window can be customize built just like you want them to be, and a bonus is that they are very easy to take care of and clean.
Screens
Fiberglass Insect Screens: These are lightweight screens that are ideal for a larger space like patios. There are various colors and mesh types available.
Pet Resistant Screens: If you have pets in your family, then getting the pet resistant screen is perfect. The screens can withstand the rough treatment they may get from the pets.
Copper and Bronze Screens: The bright copper and bronze screen can add a beautiful touch to your patio. The colored screens are popular in areas that have salty air and high humidity because they do not oxidize like aluminum screens.
Aluminum Screens: Aluminium screen are woven to perfection and are highly durable. They also have enhanced ventilation and insect protection.
Fine Mesh Screens: With these screens, you get optical clarity, increased airflow, and protection from the smallest insects.
Flooring:
Wooden Floors: Wooden floors are the most popular type of flooring. You can go with a more traditional or modern look. Wood is one of those materials that will never go out of style.
Porcelain and Ceramic Tiles: Tiles can give off the most gorgeous and classic look. It is also super easy to clean and super affordable.
Brick: If you want more of an elegant look, then brick is perfect for you. Brick is one of the most durable materials out there and can hold up over the years.
Outdoor Carpet: Carpets are extremely comfortable and amazing for children. Since it is cushioned and soft, the chances of them getting hurt are fairly low. The carpet also gives the space a more cozy and homey look.
Siding
Vinyl Siding: Vinyl is the most common siding and comes in almost any shade you can imagine. This makes it very simple to find a color that matches the color scheme of your home. You can also choose different textures to give it a unique feel.
Metal Siding: Some people choose to go with metal siding because it does not require much maintenance and is eco-friendly. By using metal, you will give your patio a more modern appearance.
Wood Siding: Wood siding is a popular option due to its natural look. The material is lightweight and quick to install. It also is energy efficient.
If you want something completely separate from your home, take a look at gazebos. A gazebo is an excellent addition to any yard. Not only is it a focal point to please the eye, but it increases the pleasure you get from your outdoor space. There are several ways to enjoy your outdoor space and whether it be a patio enclosure, patio, or gazebo, there are a million ways to customize the space and make it into your own style.