Barry
The Guide To Finding The Right Deck Builder For You
One of the most popular trends in home development nowadays is outdoor living. Homeowners are expanding their living spaces to include the outdoors. One way to achieve that is by building a deck because a deck is very versatile and can be used for various activities. Building a deck on your own is doable, but by hiring the right type of deck builder, it will become tremendously easier. Before you hire a deck builder, you should investigate and find out more information about the builder to make sure a big project like this is in trustworthy hands.
Reasons To Build A Deck
Enhances the Value of Your Home: Decks are one of the hottest trends in the home buying market right now. By adding a deck onto your home, you will not only raise the value of your home but also add curb appeal. Experts say that a deck offers 100% return in value, and you will get back every penny you spent.
Adds Outdoor Enjoyment: If you love to be outdoors, but have privacy, then a deck is perfect for you. You will be in the comfort of your own home without having to worry about anything. You can also customize and add a pool, your favorite types of plants, or furniture, just whatever you feel like using that extra space for.
Hosting Events: The deck can be a venue where you host outdoor dinner parties, a family get together, or even play dates for the children. You will not have to worry about someone making a mess and ruining your floors, and everyone will have space and not be crowded.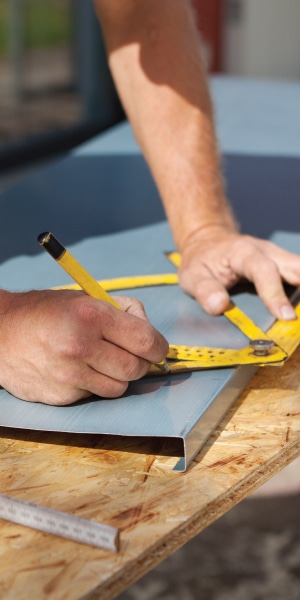 Finding The Right Deck Builder
Call Around: It is never a good idea just to hire someone without finding out more information about them. You should at least have three different contractors in mind and ask them the same three questions. How much experience do you have? Do you have a list of references? Are you licensed and insured? You should also provide them with preliminary measurements and ask for an estimate. At the end of your project, make sure to compare the prices and see if they stayed within the budget.
Check References: Once you get the list of references, make sure to check it out. It is crucial that you can trust your deck builder and hear their past clients say that they trust them too. Ask the previous clients if the builder is hard-working, efficient, and reliable.
Go See Previous Projects: Ask your deck builder about their previous work and ask to see it. If they did their best work, then they will be happy to show it off. If they are hesitant, then you know something is wrong. Whenever you go to see the previous work, then check out the way it is designed and built. You also need to ask the clients how durable it is and if they are satisfied with the quality.
Chemistry: It is vital to make sure you and your future deck builder can connect and get along. If the builder can do high-quality work but seems off or sketchy, then it is best if you do not choose him or her. A deck builder will be part of your life for several months, it is best if you have someone you feel comfortable around and trust to have inside your home.
Decks have many different uses. If you are looking for extra space, love the outdoors, or want to be able to do various outdoor activities, then a deck is perfect for you. If you plan on building a deck, make sure you have the right deck builder for you. It is very important to have someone who does an excellent job, but also is trustworthy and dependable.